Eyecare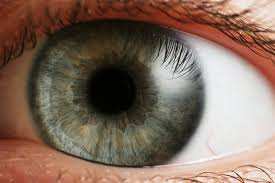 At some time in our lives all of us are likely to need some form of spectacle or contact lens correction for better sight. But given the importance of maintaining good eyesight and healthy eyes, all of us should take the opportunity of receiving regular eye examinations either privately or paid for by the NHS for those who are entitled.
The eye is a wonderful window into your personal health status and the professionalism of those providing eyecare in the UK is admired throughout the world. A visit to your local optician is more about maintaining good health in body and vision than it is for acquiring a correction for poor sight.  Indeed approximately 25% of all eye exams require no correction or no change in correction.
Many options
The site can help you decide on the many options available to you in eyecare and provide up to the minute tips in fashion eyewear, the latest contact lens technology and laser surgery, whether you have short sight or long sight.
Information on who provides eyecare, your rights to the NHS provision and where to find your local professionally regulated specialist are all at the click of a button.
Charities and action groups
We also provide a hub for those charities, action groups and support groups who are actively involved in the prevention of eye disorders and helping those less fortunate with coping with eye conditions.
We want you to have your views aired on eyecare and eyewear in the UK and we have provided the eyeball forum for you to contribute ideas.
If you're looking for the website of the Portsmouth Hospital, Queen Alexandra, please click here.
Please note that this website is in no way associated with Portsmouth Hospitals NHS Trust, nor do any of the views expressed within this site necessarily fall in line with current NHS doctrine.
Portsmouth is a city on the rise - both in physical and profile terms.  A UK city already transformed by significant public and private sector investment, as demonstrated by Gunwharf Quays and the Spinnaker Tower, will be further enhanced by over £1.5 billion that has been committed to its physical regeneration by 2016 -14
The home of the Royal Navy and internationally renowned visitor destination is also home to world leading businesses such as BAE Systems, EADS Astrium, IBM and Pall Europe. New developments such as Voyager Park and Lakeside North Harbour are helping to ensure that Portsmouth continues to be an attractive location for many businesses.
"Shaping the Future of Portsmouth" is the city's physical, social and economic regeneration strategy that is being implemented by the city council in partnership with the local business community.  Once the home of great writers like Charles Dickens and Sir Arthur Conan Doyle, we want you to relocate and invest here to help us write Portsmouth's next chapter.
The wider city region that encompasses the towns of Fareham, Gosport and Havant is also being enhanced as a place for business, residents and visitors.  New developments include the Solent Enterprise Zone at Daedalus that is helping reinforce this region's reputation as a destination of choice for marine, aerospace and aviation businesses.